As Worn By …
Catherine Edwards Luxury Leather Goods Designer Maker
Introducing Catherine Edwards as part of our As Worn By series.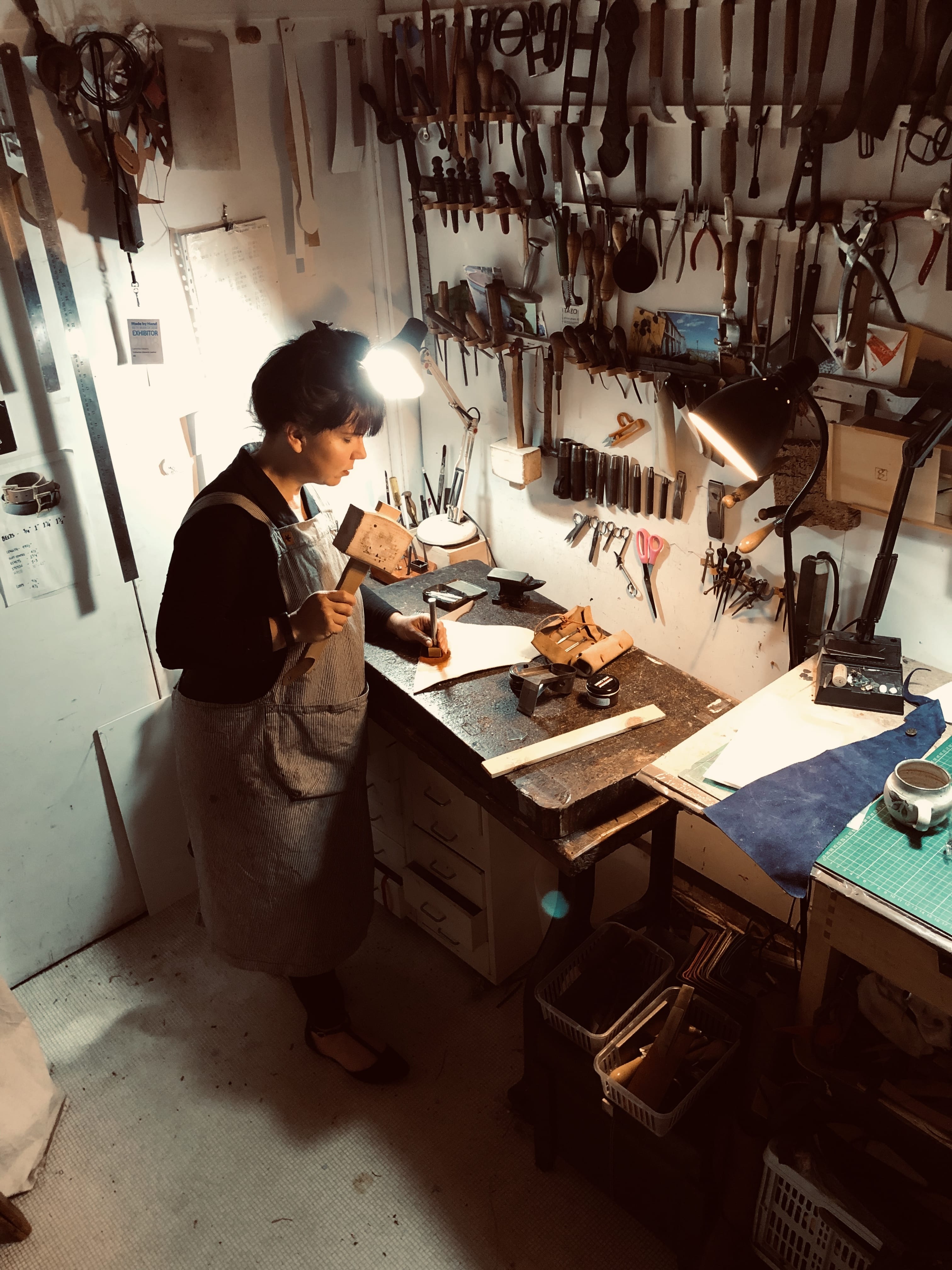 Wanting to learn how to create shoes entirely by hand led Catherine to pestering the local clog maker to take her on as his Saturday girl. After studying at  Cordwainers College, then part of Central and St Martins, she went straight into an apprenticeship in the west end of London.
For 12 years she worked exclusively for boot and shoe companies, including John Lobb, Cleverly and Jason Amesbury, in the West End and Mayfair.
A chance conversation led to a residency at the Royal Armories in Leeds, where she spent two years working with the in house leather worker to produce 30 pairs of jack boots for the household cavalry.
It was while she was there she began to think about producing a collection of leather goods under her own name as well as working with other designers and makers on collaborative projects.
She was encouraged when her first show sold out completely and has worked hard to build on her success, becoming more creative with styling and inventive with detail as her collection has grown.
Catherine wears The Basic Artisan Workwear in stripe