Happy Easter and welcome to the Pocket Book for the 10th April. Each week in the Pocket Book, we gather together articles from newsletters and books that we read, introduce makers that we adore, seasonal recipes we have tried and projects to do.
We put it all together with a little bit of the Stitch Society for you to read at your leisure.
There has been so much that has been interesting, funny and inspirational online this week. These are the highlights that we enjoyed, we hope you enjoy them too.
Stay well.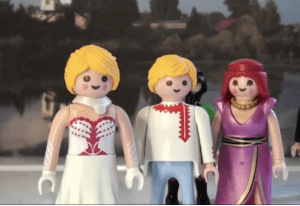 With many events cancelled or postponed at the moment, Suzanne Clap looks at the alternatives online to keep you entertained.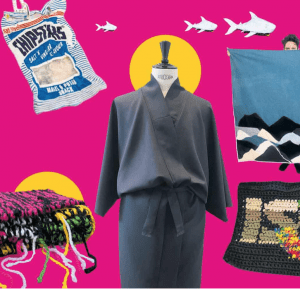 Fashion designers tips on what to make at home – particularly love Tatty Devine's crisp packet necklace – it took me back to being a teenager and doing this at home!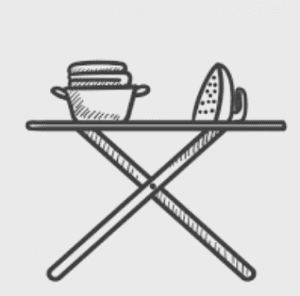 While you have a little time on your hands – learn the Art of Ironing from the experts. Dressmakers may be interested in this piece from Wunderlabel about the difference between Pressing and Ironing.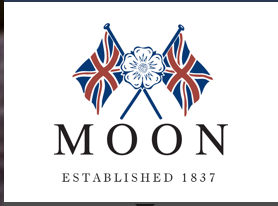 Known for their wonderful woollen fabrics, Abraham Moon offer a glimpse into their factory in Guiseley, West Yorkshire in this video.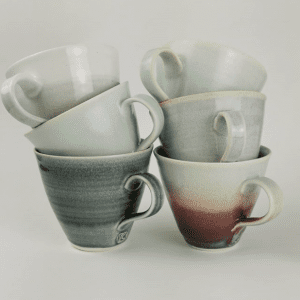 Finally, with everyone's world turned upside down, we thought we would use this blog post to highlight some of our favourite makers who may be struggling now. Even if their shop isn't open at the moment take some time to follow them on Instagram, like a few posts, maybe comment or pass their information on to someone else who might like them. All the makers we know are struggling now as the shows have been cancelled, their kids are at home and they simply don't have time anymore. The first is Rebecca Callis Porcelain whose work I love and her cup is my go-to for a cup of tea, secondly is Essence and Alchemy who make the most amazing candles and incense for the home – Lesley has also been fund-raising for the NHS with her seconds candles and finally ce leathergoods, Cathy works with us on our leather detail aprons and makes amazing bags, of which I am the proud owner of a lovely silver leather number. If there is anyone you would like supporting or if you would like support yourself, please let us know in the comments box below.
We hope you enjoyed our Pocket Book for the 10th April and we will keep posting on here as much as we can, finding little bits to entertain. If there is anything you would like included, please get in touch in the box below or email us direct at hello@thestitchsociety.com.
There is so much going on at the moment we are looking at a more regular post on our website and a round up at the end of the week. Don't worry, if you're on our mailing list you will still only get one email a week but there will be more resources online.
At the moment we are unable to process any orders we receive, but will keep you up to date with new projects and any pre orders. If you have any enquiries, please get in touch.
Stay well and stay sane.