Welcome to the Pocket Book for the 10th June. This week we look at murmurations of starlings, the Crafts Council recommended exhibitions to visit this month, the Harewood Biennial and the Festival of Making.
Enjoy …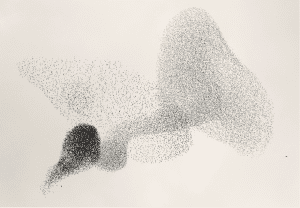 Nature has some wondrous sights and I was lucky enough to see a murmuration of starlings when driving across the moors to Skipton one evening a couple of summers ago and it was an amazing, if slightly purturbing experience as they flew so low. This article from The Guardian looks at Søren Solkær's photographs and videos of stunning murmurations throughout Europe.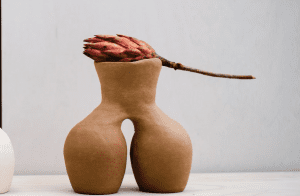 The Crafts Council are an amazing source of information about craft, artists and exhibitions. It's well worth signing up to their mailing list to get inspiration for shows to visit and artists to see. This month they have collated 11 craft exhibitions to see in the UK this June. A variety of unmissable shows on throughout the UK this month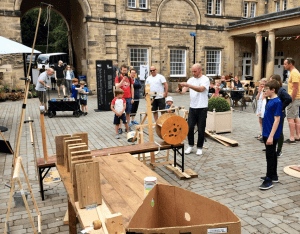 The Harewood Biennial returns in 2022 with Radical Acts: Why Craft Matters which explores why craft is a 'radical act', helping to address urgent crises in life and society today, and looking to a future where we might live in a more environmentally and socially-responsible way.
As part of Radical Acts, Hole & Corner are curating makers workshops and market in and around The Courtyard at Harewood House, on Saturday 2 and Sunday 3 July, featuring a full programme of workshops and demonstrations, DJs and live music, talks, a craft market, plus local food and drink.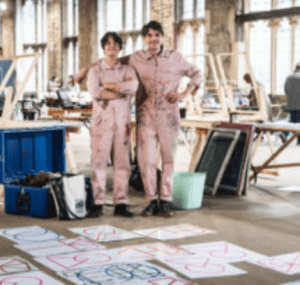 Thank you to Lesley who flagged this up for me, as this weekend is the 4th Festival of Making in and around Blackburn on Saturday 11th and Sunday 12th June. Working with makers, artists, manufacturers and festival communities, the festival programme that will encompasses making of all scales with bookable and drop-in making workshops; art and industry commissions; artisan craft and local food producers marketplaces; community embedded projects; and celebratory music and performance, bringing us back together through shared experiences.
We hope you enjoyed the short but sweet Pocket Book for the 10th June. Have a great weekend and don't forget if you find anything interesting to share to next weeks Pocket Book, or just want to say hello, get in touch in the box below or email us direct at hello@thestitchsociety.com
Share your comments, feedback and ideas here...