Welcome to the Pocket Book for the 11th June.
Welcome to the Pocket Book for the 11th June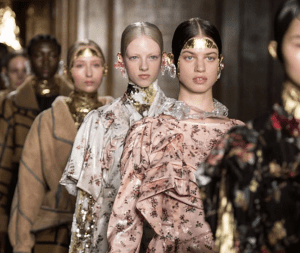 London Fashion Week starts tomorrow on the 12th June. There's a whole host of events online to explore with the latest Autumn/Winter 21 and season-less collections from designers. The LFW website has links to the designers digital showrooms which provide videos and photo montages to inspire you.
We regularly feature bits and pieces from the Craft Council website and this made me smile about celebrities with a passion for craft. The first of the two articles featured celebrity potters and the second avid knitters with links to their activities. Apparently, Pottery is the new yoga according to Vogue due to the mindful state that potters achieve when at their craft.
We hope you have enjoyed the Pocket Book for the 11th June and don't forget if you find anything interesting to share to next weeks Pocket Book, or just want to say hello, get in touch in the box below or email us direct at hello@thestitchsociety.com.