Welcome to the Pocket Book for the 12th November
This week we look at the Knitting & Stitching Show in Harrogate, Selvedge's interview with Hannah Lamb, local wreath workshops and our plans for Christmas. Enjoy …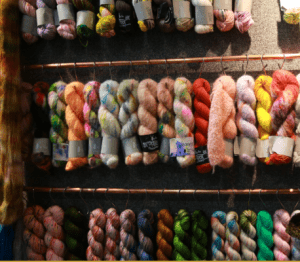 It's that time of year again and the Knitting and Stitching Show is on in Harrogate from 18th – 21st November 2021 with workshops, live demonstrations, inspiring textile galleries and exhibitors selling a unique craft and textile supplies all in one place. Well worth a visit if you have never been, for inspiration, gift ideas or just a good day out.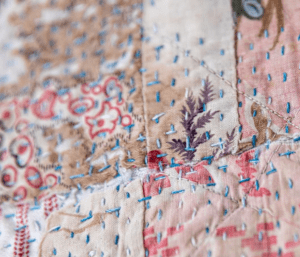 Selvedge Magazine always have interesting interviews and it was lovely to see the amazing Hannah Lamb, a local textile artist, in their latest blog. Hannah's latest exhibition "Home/Work" is being displayed at The Knitting & Stitching Show. The collections contemplate the role of home and work in our lives, and feature work made before, during and after the COVID-19 lockdowns. Click HERE for the interview.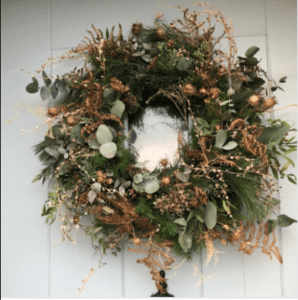 Everyone loves a wreath at Christmas and The Store in Haworth are running Luxury Wreath Making Workshops from now up to Christmas. The workshops are all run in The Store with limited numbers. All the greenery is locally sourced and the workshop costs £45, and includes all materials plus a festive glass of bubbly and nibbles. For more information, click HERE for their contact details and how to book.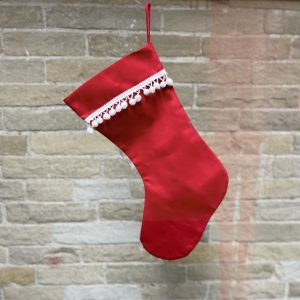 Finally, having dared to mention Christmas, we have been busy making gifts from our offcuts including pencil cases, bottle bags, face pads and stockings so if you need a sustainable gift, you know where to come. We will be open 12-6 Tuesdays and Thursdays and 10-4 Wednesday, Friday and Saturday up until Christmas eve. We are also hosting a Fabulous Fabric Sale on Saturday 27th November with many bargains to be had. We will be open 10am to 4pm.
We hope you enjoyed our look at the workshops in the Pocket Book for the 12th November and don't forget if you find anything interesting to share to next weeks Pocket Book, or just want to say hello, get in touch in the box below or email us direct at hello@thestitchsociety.com.
Share your comments, feedback and ideas here...