Welcome to the Pocket Book for the 14th August.
Gathered together; inspiring things to read, makers whose work we adore, seasonal recipes and creative projects to try.
Apologies for the lack of content in the Pocket Book last week – we have been having a few technical issues.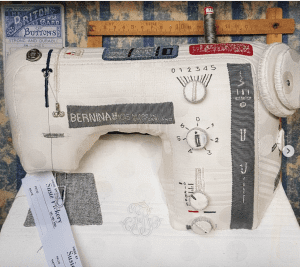 Not really to sew but I absolutely loved this post on Instagram this week by Susie Vickery. Being the proud owner of a Bernina record, probably the best domestic machine made, ever, this fabric recreation is a stunner. Her Instagram feed is well worth a look to marvel at her creations and amazing work.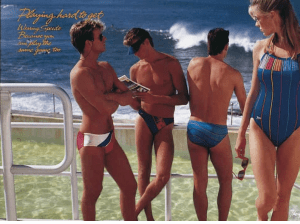 This article from The Guardian about the comeback of "skimpy Speedos" made me laugh out loud – having grown up in the 1970's and 80's when Speedos were all the rage, not sure if it's a good thing that they are coming back. Have a read and let me know your thoughts! It was a blast from the past to see Mark Spitz in all his glory …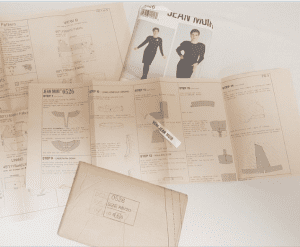 As an avid dressmaker, this piece on BBC Radio 3 was flagged up by my parents. Jade Halbert, lectures in Fashion Business and Cultural Studies at the University of Huddersfield, but has never done any sewing. She swaps pen and paper for needle and thread to create a dress from a Jean Muir pattern. In a diary charting her progress, she reflects on the skills of textile workers she has interviewed as part of a project charting the fashion trade in Glasgow and upon the banning of pins on a factory floor, the experiences of specialist sleeve setters and cutters, and whether it is ok to lick your chalk. Well worth a listen.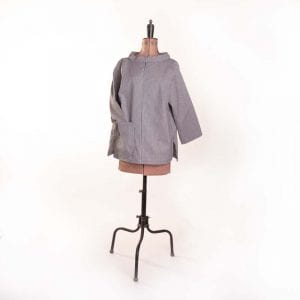 Finally, some of you may have seen that we launched The Smock this week. Available on our website now in all our usual sturdy fabrics, The Smock has bracelet length sleeves, a pocket (of course) and is just lovely to wear. If will form part of our new Workwear range including dungarees, pinafore dress and cropped jacket which should be available by the end of the month.
We hope you enjoyed our Pocket Book for the 14th August. Have a great weekend and don't forget if you find anything interesting to share to next weeks Pocket Book, or just want to say hello, get in touch in the box below or email us direct at hello@thestitchsociety.com.