Welcome to the Pocket Book for the 14th January 
This week we look at visible mending on Radio 4, knitting with Tom Daley, gardening chores and dreamy coastal retreats. Enjoy …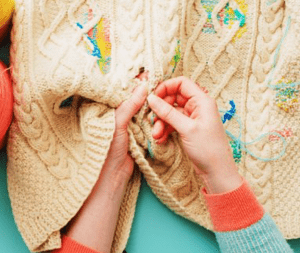 Visible Repairing has been on Radio 4! is a growing trend for repairing clothes that makes mends beautiful.  But how affordable is it and how easy to do? In this piece from You and Yours, Winifred Robinson talks to knitwear designer and visible creative mender Flora Collingwood-Norris and one of her students Jan-Alice Merry who are wonderful visible menders who stitch in pattern and colour around the damaged section giving clothes a new lease of life. The piece is 15minutes into the programme.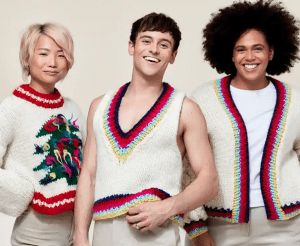 Winter is the season I pick up my knitting needles again and crack on with a project or two and was delighted to see that The Guardian has seen that the home knit is having a moment this winter as the "Tom Daley effect" sees more young men and women picking up knitting needles to create "slow" fashion. The article looks at how knitting has grown and how the younger generation have been inspired to take up the craft during and after the pandemic – long may it continue!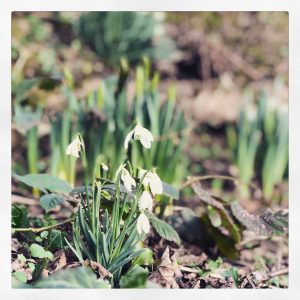 January is the time for hibernating a little and planning what wondrous displays will grace you garden for the summer. To help with your planning, Lia Leendertz in The Guardian has put together a gardening guide of what to do from January to June to make the most of your garden. If, like me, the mere sight of a snowdrop shoot sends you into shouts of "Spring is on it's way", this may be the perfect inspiration this weekend.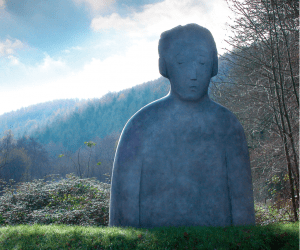 Finally a little bit of hope in the form of Arty Hideaways by The Sea from Coast Magazine. Mid way through January is surely the time to look forward to a break in the sunshine, paddling in the sea wearing loose linens and a floppy hat. Hope you enjoy the dreaming …
We hope you enjoyed our look at the workshops in the Pocket Book for the 14th January and don't forget if you find anything interesting to share to next weeks Pocket Book, or just want to say hello, get in touch in the box below or email us direct at hello@thestitchsociety.com.
Share your comments, feedback and ideas here...