Welcome to the Pocket Book for the 15th May.
Gathered together; inspiring things to read, makers whose work we adore, seasonal recipes and creative projects to try.
The month of May is #mendmay so we thought we would round up the best we have found as we do like a good bit of mending.
These are our mending highlights and we hope you enjoy them too.
Stay well and stay safe.
Mending May 1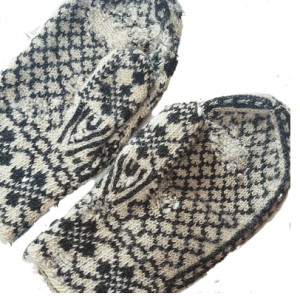 Visible Mending is one of the key trends in mending and has been growing in popularity for a while. The website visiblemending.com has a whole host of inspiration and ideas to try. The good thing about visible mending is exactly as it says, the mend doesn't have to blend in.
Mending May 2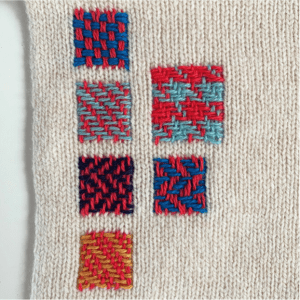 One of the most interesting menders I have found is @visible_creative_mending on Instagram. She uses weaving patterns to create stunning mends on knitwear. Well worth a look for inspirations and she also has a whole host of tutorial videos on how to darn on her website Collingwood-Norris.
Mending May 3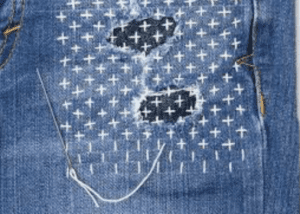 For mending woven fabrics, Sashiko is the decorative reinforcement stitching from Japan that started out of practical need. Boro mending uses Sashiko stitching (little stabs) and is the age old Japanese art of mending textiles, literally translated as rags or scraps of cloth. The sturdy method makes the technique perfect for mending denim.
Susan Fletcher of A Threaded Needle, has really good instructions on how boro stitch a patch.
If you want to try the stitching method on a project the V&A Museum have free downloadable instructions to make your own boro bag.
Mending May 4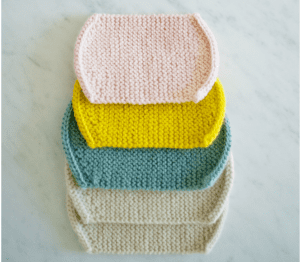 Purl Soho have some great free patterns and their Knitted Elbow Patches are perfect for your favourite cardigan that just needs a bit of TLC. These will add a new lease of life to an old piece of knitwear.
That was our Pocket Book for the 15th May.
If you find something amazing to add to next weeks Pocket Book, please get in touch in the box below or email us direct at hello@thestitchsociety.com.
Stay well and stay sane.