Welcome to the Pocket Book for the 15th October
This week we look at …knitwear manufacture in Ireland, how to keep your clothes looking their best and how chintz is making a comeback. Enjoy …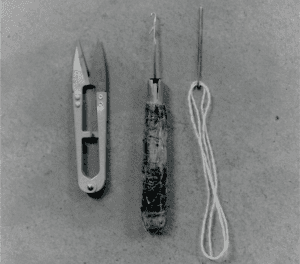 I am a big fan of the Toast magazine as they often have really interesting people interviewed, so it's well worth signing up to their newsletter. This article is about the Bonner knitwear factory in Donegal, Ireland where some of the Toast knitwear range is made and includes a lovely video of their donegal sweater.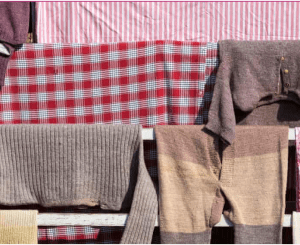 I stumbled upon this little gem from the Guardian – it's called Closet Clinic and is a little series of articles on how to take better care of your clothes to make them last longer. It covers how to reverse shrinkage on pollens, how to deal with stains, and looking after shoes and with everyone feeling the pinch at the moment, think this could be invaluable this winter!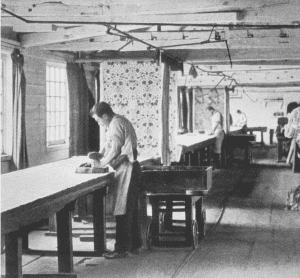 In 1996, Ikea was struggling to conquer the country. British women simply didn't think the Swedish store's furniture was homely. Undeterred, the brand boldly decided that, rather than adjust its products to suit its customers, it should adjust its customers instead.
The result was the infamous 'Chuck Out Your Chintz' television advert. Hordes of liberated women were shown tearing chintz curtains, cushions, eiderdowns and sofas from their homes, before gaily dumping them in an enormous skip. A generation on, the signs that chintz may be making a comeback are explored in this article from Elle Decoration by the  wonderful Kassia St Clair who is always worth a read.
We hope you enjoyed our look at the workshops in the Pocket Book for the 15th October and don't forget if you find anything interesting to share to next weeks Pocket Book, or just want to say hello, get in touch in the box below or email us direct at hello@thestitchsociety.com.
Share your comments, feedback and ideas here...