Welcome to the Pocket Book for the 16th April.
Welcome to the Pocket Book for the 16th April this week we look at the best of British Textiles, where to go for the best markets and the opening of The Stitch Society shop in Salts Mill this weekend. We hope you enjoy …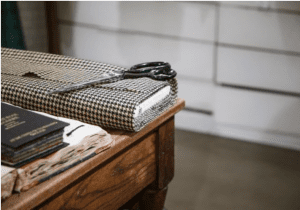 The UK Fashion & Textile Association (UKFT) is the network for fashion and textile companies in the UK and they have launched the Best of British Textiles campaign, shining the spotlight on British textile companies from all sectors of the industry. From handweavers with a focus on slow fashion through to larger family-owned textile mills that ooze heritage vibes and have impressive client bases, the campaign features the very best of British textiles.
As things are starting to open up again now, if you are after the buzz of a market, a little bit of inspiration or something unique and individual from a makers market, Pedddle curate a list of all markets in the UK. You can search by date and location or by online markets as well.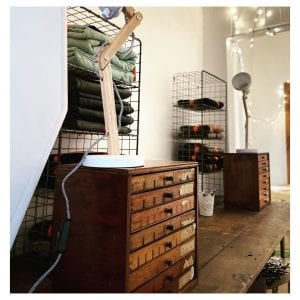 Finally, a little plug for our shop opening tomorrow. We have stripped floors, hung pictures, pressed aprons and polished everything until it shines. We are tucked away in Salts Mill, down towards the canal, if you want to find us look for the orange in the windows – we are working on our signage but are putting something orange in the windows to let people know where we are. We not only have our workwear but aprons by The Owlery Prints, Hannah Turlington and Helen Russell with many more lovely things in the pipeline. We also have specially commisioned prints, kits galore and quite a lot of lovely haberdashery. If you're the area, pop in and say hello.
We hope you enjoyed the Pocket Book for the 16th April. Next week we will be looking at all things gardening in preparation for the RHS's National Gardening Week 2021 from 26th April to 2nd May.
As always, don't forget if you find anything interesting to share to next weeks Pocket Book, or just want to say hello, get in touch in the box below or email us direct at hello@thestitchsociety.com.