Welcome to the Pocket Book for the 16th July.
Welcome to the Pocket Book for the 16th July. This week we look at ageing with style, clothing labels for art installations and Jackie Weaver authority on compassion. Enjoy the warm weather and we are taking a break next week and will be back the week after.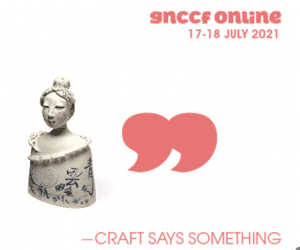 Firstly don't forget that it is the Great Northern Contemporary Craft Fair online this weekend. Perfect hot weather activity, sit yourself down with a cool drink and browse lovely things to buy, whilst supporting great makers. Starts Saturday at 10 until Sunday at midnight.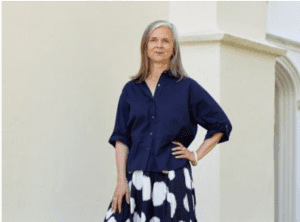 I've been a fan of Alyson Walsh for a while and loved this post about how we get more stylish as we get older. Alyson is a great believer in dressing well as you glide through the ages and that fashion is for everyone, not just the young. Her blog "That's Not My Age" is worth a look.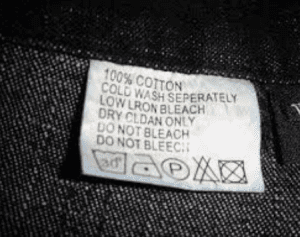 This plea for help came from the British Textile Biennial where artist Brigid McLeer is creating a memorial to the hundreds of workers who die in factories and sweatshops across the world that supply the global garment industry. Her installed embroidery panel will also include hundreds of labels from everyday clothing and to make this part of the work they are asking people to send labels from clothes, specifically the garment label sewn into the back neckline or inner seam of adult or children's clothes. For more details and where to send your labels please click HERE.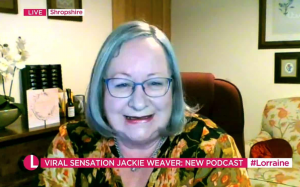 Finally, for everyone who enjoyed "You have no authority here Jackie Weaver", in this Guardian piece, Jackie Weaver looks at the good and bad sides of shooting into the public eye. As you can imagine, this is an inciteful piece and champions compassion as a lost art that should be encouraged at all ages and levels of society. Amen to that I feel.
We hope you have enjoyed the preview of the fair and the Pocket Book for the 16th July and don't forget if you find anything interesting to share to next weeks Pocket Book, or just want to say hello, get in touch in the box below or email us direct at hello@thestitchsociety.com.
Share your comments, feedback and ideas here...