Welcome to the Pocket Book for the 16th October.
Gathered together inspiring things to read, makers whose work we adore, seasonal recipes and creative projects to try.
This week we look at Textiles in Lockdown, how to lift your spirits in winter and chocolate pots with a twist. Hope you enjoy the highlights we have selected for you ….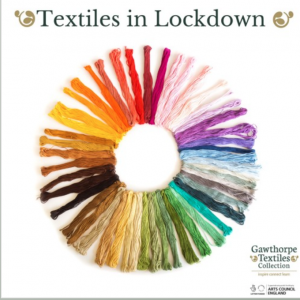 This Soundcloud podcast, by Ruth Singer, explores the research project Textiles In Lockdown which she has created for Gawthorpe Textiles Collection. During August 2020 Ruth created surveys to delve into the stories of textile making practice over the months of lockdown. The project has revealed the highly personal journeys, both positive and negative that individual respondents have been on over the past few months. Some individuals have struggled with focus and creativity while others have found new purpose and a deep concentration and solace in their making.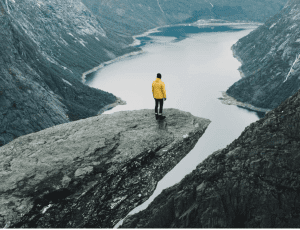 With tighter restrictions coming into play for a large part of England and the UK at the moment, now is the time to look at how to survive the winter. Studies show people living in the Arctic Circle are armed with a mindset that helps combat the long 'polar night'. It might come in handy for us all… Read more HERE.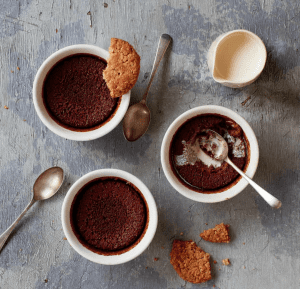 Couldn't resist this – I love Thomasina Miers recipes and love her attitude to work, life and cooking. This recipe for Tequila Spiked Chocolate Pots sounds so perfect for a chilly winter evening, am planning to try this weekend so will let you know how I get on. Look out for a post on Instagram to see how we get on – if you try it please share your attempts too.
To Listen and Dance maybe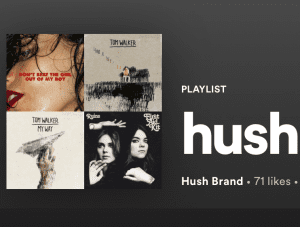 As I write this I have the Hush Autumn Playlist (Spotify) on my headphones LOUD to try and block out my noisy office neighbour on speakerphone. We have been playing it in the office, in the car and in the kitchen – perfect mix for a bit of a sing along, a dance or a mood lift… hope you enjoy.
We hope you enjoyed our Pocket Book for the 16th October.
Have a great weekend and don't forget if you find anything interesting to share to next weeks Pocket Book, or just want to say hello, get in touch in the box below or email us direct at hello@thestitchsociety.com