Welcome to the Pocket Book for the 16th September.
This week we are look at Saltaire Makers Fair, the Crafts Council Cotton exhibition and our sad news that we will be leaving Saltaire in October. Enjoy…
Enjoy …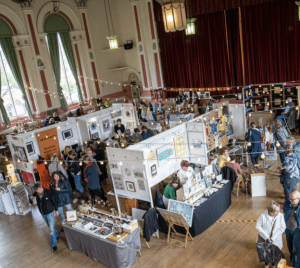 Saltaire Festival has been postponed until the 24th September but the Saltaire Makers Fair takes place in Victoria Hall this weekend. The fair has over 45 makers from across the UK, exhibiting across two rooms in the hall. We will at the Fair with a range of lovely new things for autumn and our shop will be open from 11am until 4pm both days. For more information and to browse the exhibitors taking part in the Makers Fair please click HERE.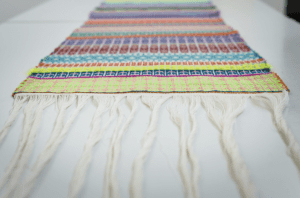 The Crafts Council have an exhibition which explores the history of cotton Cotton: Labour, Land and Body exploring the geographies, cultures and traditions, capturing the impact of cotton production on labour, land and the body.
For thousands of years, cotton has been skilfully cultivated from seed to yarn and crafted into garments yet the stories and histories that it holds are rarely told. The exhibition runs from 21 September  2022 to 4 March 2023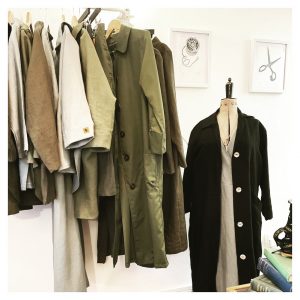 It is with a heavy heart that we will be moving from our premises in Salts Mill at the end of October. It is the end of an era for us as we have grown from our humble beginnings to a retailer and manufacturer with the support of Salts. With changes in the mill, it is no longer possible for us to work from there but we are hoping to move to Leeds (more information to follow) and will continue to run our production and online shop in the meantime. We would like to thank everyone for their support in Saltaire and look forward to seeing you in our new premises very soon. The good news is that we will be having 50% sale from Tuesday 19th September until we close our doors for the last time in Salts Mill on Saturday 22nd October so come and bag yourself a bargain!
We hope you enjoyed the Pocket Book for the 16th September. Have a great weekend, we hope to see you at the Makers Fair this weekend and don't forget if you find anything interesting to share to in the Pocket Book, or just want to say hello, get in touch in the box below or email us direct at hello@thestitchsociety.com