Welcome to the Pocket Book for the 17th July
Gathered together; inspiring things to read, makers whose work we adore, seasonal recipes and creative projects to try.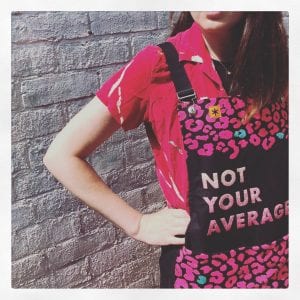 Firstly, a little bit of "wow". This is our The Wild One apron in black twill with fuchsia leopard print which has been embroidered and customised by Charlotte Taylor-Frappe of Modern Floss who embroiders phrases onto clothing and completed this for us. She loves commissions so if you have something that needs a bit of jazzing up, you know who to call. The Wild One will be available on our website shortly so maybe get one with your own slogan…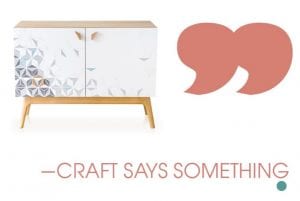 The Great Northern Contemporary Craft (GNCCF) are launching online from the 25th to the 31st of July. It's a great opportunity to buy handmade craft and design from top makers in the UK.
It features 160 designer-makers who had originally been selected to take part in their 2020 fairs.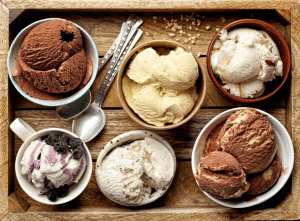 I have included this as it made me smile. What could be better on a warm summers day than ice cream, even better, with a glass of wine. Fiona Beckett's marvellous website Matching Food and Wine has all answers for you.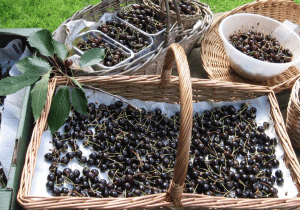 I have posted about the delightful Guardian Country Diary before. This article is described as "a fruitful stroll through the cherry orchard." Click here to enjoy the delights of an English Summer.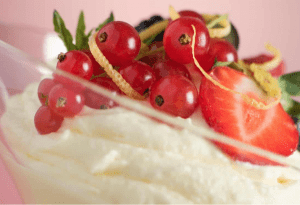 Finally, this was just too tempting. A little something to try for the weekend … eight, yes eight summer puddings with fruit, meringue, whipped cream. Pick your favourite and let us know how you got on. I'm off to try the Rhubarb and Custard Cheesecake …
We hope you enjoyed our Pocket Book for the 17th July. Have a great weekend and don't forget if you find anything interesting to share to next weeks Pocket Book, or just want to say hello, get in touch in the box below or email us direct at hello@thestitchsociety.com.
Share your comments, feedback and ideas here...