Welcome to the Pocket Book for the 17th June.
This week we look at the joys of wearing linen, the Craft Festival in Bovey Tracy this weekend and the chance to win tickets to see Esme Young in Huddersfield.
Enjoy …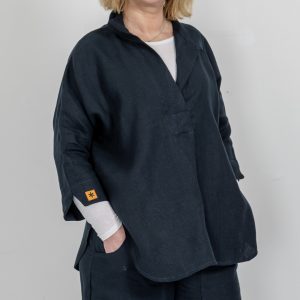 I adore linen as a fabric and can often be found wafting about in linen dresses, trousers or tops – mainly from our range but not exclusively. Having entered the menopause at 45 as a result of my cancer treatment, I have been navigating the menopause for a while longer than most of my contemporaries and have found linen the best fabric for combatting the temperature fluctuations. I know not everyone is a fan of linen and was delighted to find this article in The Guardian extolling the virtues of linen clothing. Linen does crease, it is more difficult than polyester to iron but the drape, the comfort and the elegance it gives you as a wearer are beyond compare. I know it may not be for everyone but if you are resisting, I strongly recommend that you maybe give it a try, if nothing else, the planet will thank you.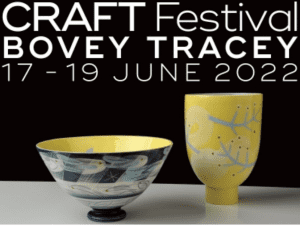 If you are in the South West this weekend, it is the Craft Festival in Bovey from today until Sunday. One of the best Craft shows in the UK, it is a proper festival and the highlight in many maker's calendars. Fabulously curated to show the best of craft in the UK, with newcomers, workshops and talks. It is back in it's June slot this year, we will be there visiting but have taken a break from exhibiting this year.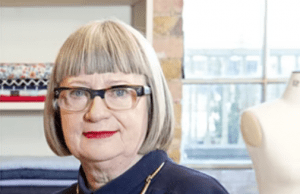 We have two tickets to win for an Afternoon with Esme Young taking place as part of the Woven in Kirklees. You can join Esme Young for an afternoon of a personal journey through the world of fashion as she talks about friends, fashion, Great British Sewing Bee and possibly Patrick Grant! The talk is at the University of Huddersfield on Saturday 25th June from 3pm until 5pm.
To win, simply fill in the comments form below with your details and we will pick a winner on Wednesday 22nd June.
We hope you enjoyed the short but sweet Pocket Book for the 17th June. Have a great weekend and don't forget if you find anything interesting to share to next weeks Pocket Book, or just want to say hello, get in touch in the box below or email us direct at hello@thestitchsociety.com
Share your comments, feedback and ideas here...