Welcome to the Pocket Book for the 19th June.
Gathered together; inspiring things to read, makers whose work we adore, seasonal recipes and creative projects to try.…
This week has been busy making face masks to send out and delving into our vintage fabric collection to find lovely fabrics. All the fabrics for our vintage masks have been squirrelled away by me for years and it is wonderful to find an outlet for them all. There will be a new selection coming online hopefully early next week.
With our commitment to repair, reuse and recycle, it has also been great to be able to find a use for all our workwear scrap. We have a policy of not sending any usable fabric waste to landfill and have tried many designs in the past including project bags, tote bags and scrap rolls. Again, it has been great to dig out and use some old gems from when we first started making our artisan workwear.
The articles below have been the most inspirational so far. The Crafts Magazine back catalogue is such an amazing resource and it was a delight to stumble upon the Guardian's Country Diary – not at all what you would expect from The Guardian but a little bit of history.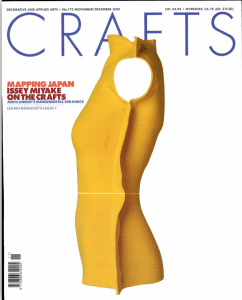 Just a reminder that the Crafts Council have made the archive of their Crafts Magazine free to all until the end of August. There are some absolute gems in their archive so if you have a particular interest, have a look. Their archive goes back to the 1970's and the best way to access it is through this article on their website. There is an amazing insight into the work of Issey Miyake from November/December 2001.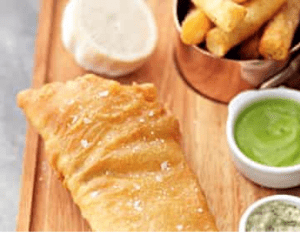 As the summer solstice approaches this weekend, this Guardian article from 2014 gives 20 of the best fish recipes for summer including Roasted Cod, Chorizo and Padron Peppers and Tom Kerridge's Fish and Chips with pea puree.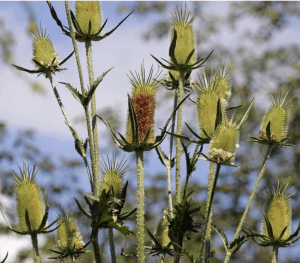 I stumbled upon this lovely resource just by chance. The Guardian has a Country Diary section – who knew! It has recent articles but also snippets of the past including this from the 12th June 1920. Well worth taking the time to explore this amazing archive.
We hope you enjoyed our Pocket Book for the 19th June.
If you find anything interesting to share to next weeks Pocket Book,  or just want to say hello please get in touch in the box below or email us direct at hello@thestitchsociety.com.
Stay well and stay sane.
Share your comments, feedback and ideas here...