Welcome to the Pocket Book for the 21st August.
Gathered together; inspiring things to read, makers whose work we adore, seasonal recipes and creative projects to try.
This week includes how to make your own chilli sauce, how to pimp your face masks, build a clothing repair kit and how Copenhagen residents can bring calm into their lives in the centre of town.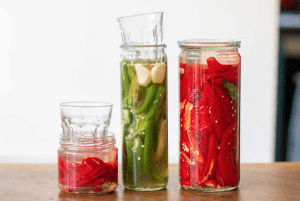 As summer is slowly drawing to an end, there are still opportunities to preserve a taste of heady summer days for the coming months. I always think if chillis as a summer food with their heat, their addition to great marinades and dips and for everyone who loves chilli sauce, here's the perfect recipe to make your own version of which will apparently last forever!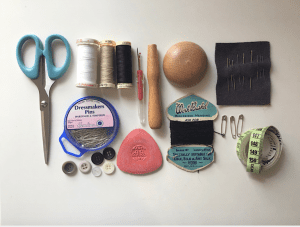 By now you will all know that I have a passion for mending and love to share any tips that I find. This piece from Fast Fashion Therapy shows you how to build a clothing repair kit including the tools you need and where to get specialist mending materials. Perfect for those of you wanting to make more of your lovely, favourite clothes.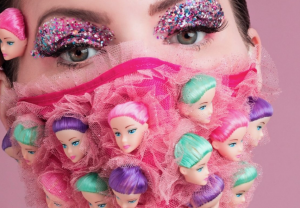 This BBC News short video was sent to me by a friend and is about the French designer Anne Sophie Cochevelou and her amazing bespoke masks. My favourite is the mask covered with Barbie legs and particularly liked that fact that Anne Sophie wanted to make people smile with her masks.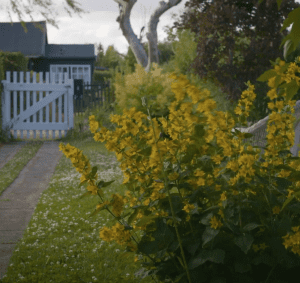 Monocle magazine explored the concept of kolonihave, a blissful combination of an allotment and a summer house, has shaped Danish cities since the late 17th century. Today, avid growers convene in these colonies to find a peaceful place to commune with nature as well as a community of diverse characters. It's such a lovely idea and the residents seem to love it.
We have a new range of lovely Liberty Face Masks on our website. All made in Yorkshire with a layer of Liberty cotton lawn (which is printed in Lancashire) and a contrast plain cotton, all finished with our elastane free ties. As a special offer, we would like to offer all of you 20% off any of the Liberty face masks with the code LIBERTY so you can treat yourselves to a stylish, reusable way to protect yourself and others.
We hope you enjoyed our Pocket Book for the 21st August. Have a great weekend and don't forget if you find anything interesting to share to next weeks Pocket Book, or just want to say hello, get in touch in the box below or email us direct at hello@thestitchsociety.com.