Welcome to the Pocket Book for the 22nd April
This week we look at Saltaire Makers Fair, Sanctuary Gardens, and how to embroider with nature.
Enjoy  …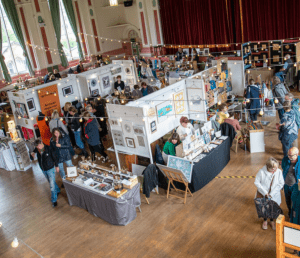 We are taking part in the Saltaire Makers Fair again this year over the Bank Holiday Weekend (30th April to 2nd May). Taking place in Victoria Hall, Saltaire Makers Fairs are held twice a year and are a showcase of fresh, contemporary art, craft and design for sale or commission, carefully chosen for its quality and originality. Well worth a visit.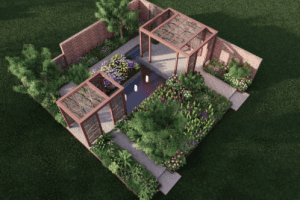 The RHS have a category of Sanctuary Garden in their Show Gardens so I thought I would have a look. These are gardens designed to harness the healing power and serentiy of nature. They each combine design innovation – in some surprisingly small spaces – and tradition to form some spectacular real and conceptual gardens. You can see the plans for each of the show gardens on their website, including The Stitcher's Garden celebrating the work of those who teach at the Fine Cell Work Charity.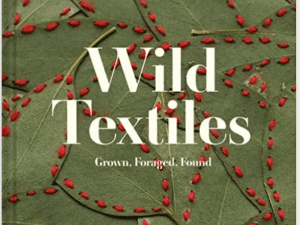 Continuing the embroidery theme,  Alice Fox is a local embroiderer and textile artist from Shipley who works with found, foraged, gathered and grown materials to create fabulous textile pieces that are inspired by, and made from, nature. In her new book, Wild Textiles, she encourages crafters to be open minded and experimental, using local (and sometimes) unconventional materials, working with the seasons and learning what materials are available at different times of year to ground artists in natural cycles and integrate creative activity with a strong sense of place and character.
We hope you enjoyed the Pocket Book for the 22nd April and don't forget if you find anything interesting to share to next weeks Pocket Book, or just want to say hello, get in touch in the box below or email us direct at hello@thestitchsociety.com.
Share your comments, feedback and ideas here...