Welcome to the Pocket Book for the 22nd May.
Gathered together; inspiring things to read, makers whose work we adore, seasonal recipes and creative projects to try.
We are continuing with our mending highlights for the month, this time looking at reasons for mending and tools of the trade. This weeks Pocket Book is a short one as we have been testing and making rather stylish face masks (see below for details).
Stay well and stay safe.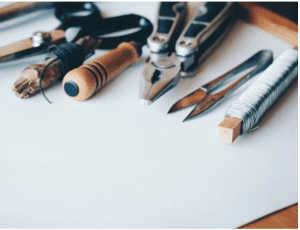 This is the mantra of Tara Button, author of A Life Less Throwaway and is the ethos behind The Stitch Society workwear and our mending guarantee. In this article from Pebble Magazine, Tara discusses how to consume less but better.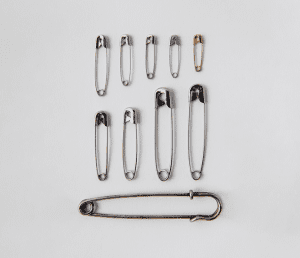 These pieces from the Alabama Chanin journal explores the tools for dressmakers and all textile crafts. It covers scissors and the safety pin. Both delightful to read.
Stitch Society Face Masks
We have been trying to find the most comfortable and stylish mask to make for our customers and we think we have come up trumps. Our masks are made either from our workwear leftovers or from our stash of rather lovely vintage fabrics. They have removable ties which means you can change the ties to suit your mood. The full range can all be seen here.
We are offering a 20% discount for our mailing list on the face masks until 29th May.  Please use the code STAY SAFE at the checkout.
That was our Pocket Book for the 22nd May.
If you find something amazing to add to next weeks Pocket Book, please get in touch in the box below or email us direct at hello@thestitchsociety.com.
Stay well and stay sane.