Welcome to the Pocket Book for the 23rd October.
Gathered together inspiring things to read, makers whose work we adore, seasonal recipes and creative projects to try.
This week we look at The Digital Craft Festival in November, Mexican recipes from Len Deighton and the remake of "Rebecca". Hope you enjoy the highlights we have selected for you ….
The Craft Festival, one of the highlights of our calendar in June, moved their unique show online this year and  have another delight in store for you with another, smaller Digital Craft Festival in late November.
They've gathered together over 150 of the finest makers from all over the UK, Northern Ireland and Europe for one of the largest and highly anticipated online, maker events over the weekend of the 27-29th November.
They have a range of live events, collaborating with leading national craft organisations and inspirational people from all corners of the UK to bring you an immersive weekend of meeting and buying from makers, in-depth conversations, master makers demonstrating their skills and more. We are taking part so come along and join in the fun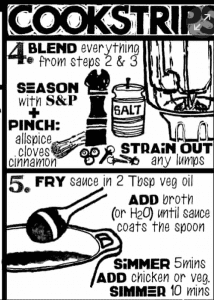 Regular readers will know I am partial to the Guardian recipes that feature quite often. These Mexican Cookstrips come from Len and Alex Deighton inThe Guardian, I stumbled upon them by chance but love their innovative way of presenting recipes. These illustrated cooking tips from the novelist Len Deighton appear 50 years after his original series appeared in the Observer. Let me know what you think.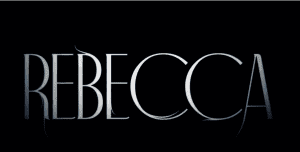 Last night I dreamt I went to Manderley again…
One of the most memorable and loved opening sentences in literature. The updated film version of Rebecca comes out today. The story, if you don't know it, is of a young newlywed who arrives at her husband's imposing family estate on a windswept English coast and finds herself battling the shadow of his first wife Rebecca, whose legacy lives on in the house long after her death. This film stars Lily James as Rebecca and the imposing and legendary Kristin Scott Thomas as Mrs Danvers.
We hope you enjoyed our Pocket Book for the 23rd October.
Have a great weekend and don't forget if you find anything interesting to share to next weeks Pocket Book, or just want to say hello, get in touch in the box below or email us direct at hello@thestitchsociety.com.