Firstly an apology for those who received an empty Pocket Book yesterday! Due to a family illness I was unable to compile the Pocket Book and missed the schedule post. So, welcome to the Pocket Book for the 24th February, a short one this week and back to normal on Friday. Each week in the Pocket Book, we gather together articles from newsletters and books that we read, introduce makers that we adore, seasonal recipes we have tried and projects to do and put it together with a little bit of the Stitch Society for you to read at your leisure.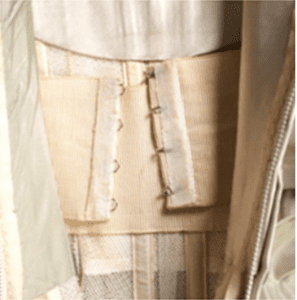 The Makers Atelier brought this to our attention. It shows how the art of creating beautiful custom clothing has always entailed beautiful workmanship that is hidden when the pieces are worn. Inside Out showcases these secret inner-workings that are usually out of sight. Pockets, quilted linings, boning and labels all come to light when the garments are flipped inside out.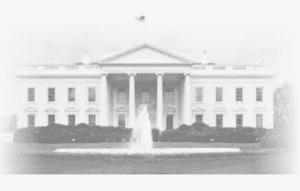 This Guardian piece shows the work of artist Dina Goldstein who has created The Ten Commandments as told by presidential figures – in pictures to 'inspire discourse and insight into how American society has gone so astray'. Gobsmackingly good.Click HERE to see her work.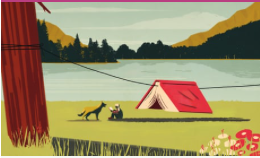 This piece entitled "My Mum Only Had A Few Months To Live. So We Rented A Van And Took A Road Trip" was in The Guardian and I read it whilst away visiting my son in Canada. For me, there's something about family trips that make me reassess what's going on in my life and this piece was such a joy to read with its honesty and zest for life.
We hope you enjoyed the Pocket Book for the 24th Febuary  and we will be back on Friday with more ideas and snippets. Please feel free to add your comments in the box below as we love getting your feedback and don't forget to let us know if there is anything you would like included next week.