Welcome to the Pocket Book for the 26th November
This week we look at Hole and Corner's interview with Pia Wallen, how to keep warm this winter, the return of Sex and The City and a reminder about our Fabric Sale tomorrow.
Enjoy …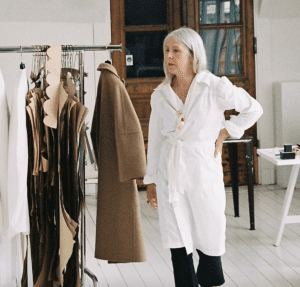 Hole and Corner is one of my favourite magazines and has some really interesting interviews with inspirational people. This one is with Pia Wallen, whose slippers I love. As well as her interview, you get a look inside her stunning studio. There are lots of other inspirational reads if you click on their STORIES link.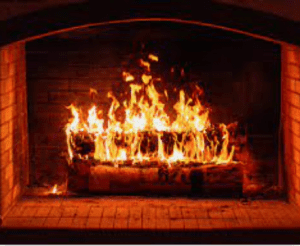 Working from home has become the norm for many and with gas prices going through the roof, it looks like it could be an expensive winter so earlier this year, the writer and Guardian columnist Frances Ryan asked people to share tips on social media on how to keep warm and keep the bills down, and this article highlights the best and most helpful tips.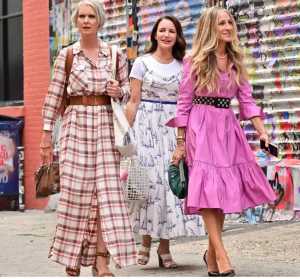 With Sex and The City making a return to our screens, much has been made of the influence the original series had on fashion during it's run. This time the emphasis has changed and there are more vintage and sustainable pieces in their wardrobes, reflecting the change in fashion that has happened over the last few years. It's still something to enjoy, to inspire and maybe have a rummage in your own wardrobe for a vintage 80's piece?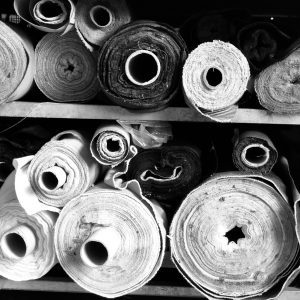 Finally, don't forget it's our Fabric Sale tomorrow (Saturday 27th November, 10am – 4pm) – nothing to do with Black Friday/Cyber Monday – all profits will be going to Cancer Research – there are bargains to be had as we are selling our workwear offcuts at £3.00 a kilo, cottons from £2.00/metre and all our priced fabrics are 50% off. We are also offering an extra 10% off for anyone who shouts "Pocket Book" at the till. Hopefully the savings will make you want to brave the weather!
We hope you enjoyed our look at the workshops in the Pocket Book for the 26th November and don't forget if you find anything interesting to share to next weeks Pocket Book, or just want to say hello, get in touch in the box below or email us direct at hello@thestitchsociety.com.
Share your comments, feedback and ideas here...