Welcome to the Pocket Book for the 27th May
This week we look at Mary Portas on Style, the wonderful V&A museum, mending creatively and our new range of cushions.
Enjoy …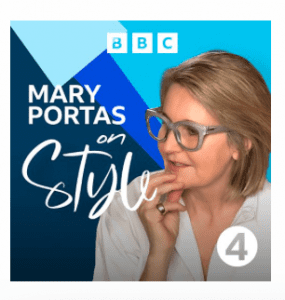 Mary Portas is well known for her efforts to reinvigorate the High Streets of the UK. She is a strong advocate of sustainable fashion and how change is important in fashion but not at the expense of the planet. Her series on Style for Radio 4 has a whole host of guests exploring what style means to us and the way we live today. Well worth a listen.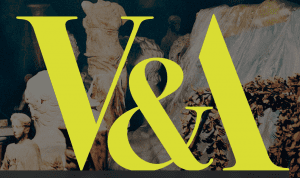 My favourite museum in the UK and probably the world, is the V&A in London. I have loved visiting since I was a child visiting my grandparents in London and taking a trip in to see the museums. As an adult, whenever I am in London, I always add in a little visit, however short. There's always something interesting to see and at the moment there is the Fashioning Masculinities: The Art of Menswear exhibition on until September. While you are there, you can take one of their free fashion tours which are 12.30 every day until the end of this year.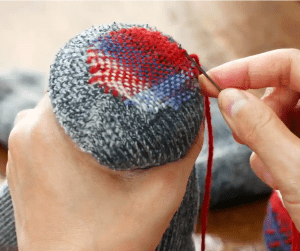 Always on the lookout for interesting articles on Mending and Darning, and Patch Me If You Can: How To Mend Clothes – Creatively by Lucianne Tonti in The Guardian caught my eye. It looks at the trend for mending creatively, which to me is a much simpler, easier way of mending as it doesn't have to be invisible, the whole point is to make a feature of the mend through using colours, embroidery stitches or coloured patches. It gives great advice on the basic tools to get you started as well. Don't forget, you can always ask us if you have any mendin questions either via email or popping in to the shop in Salts Mill.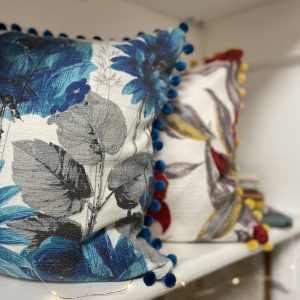 Finally, new products in the shop this week, we have been working on a range of cushions using our stash of fabulous vintage fabrics and they are now available in the shop and should be online this weekend. Made in our Salts Mill workshop, they are limited editions with only a few of each design available. All have contrast bobble trims and either feather or polyester filling. Starting at £29.00 we think they are rather lovely. More cushions in our basic fabrics should be available in the autumn.
We hope you enjoyed the Pocket Book for the 27th May. Have a fabulous weekend and don't forget if you find anything interesting to share to next weeks Pocket Book, or just want to say hello, get in touch in the box below or email us direct at hello@thestitchsociety.com
Share your comments, feedback and ideas here...