Welcome to the Pocket Book for the 29th October
This week we look at the continuing influence of Mary Quant, Hannah Turlington's printing workshops, and the Crafts Council's selection of their best exhibition over the last 50 years….
Enjoy …
Mary Quant revolutionised clothing for my mum's generation from mini skirts to tights, pretty flat shoes to mascara. Liberation was at the top of the agenda for her 1960s customers, and the Mary Quant helped them achieve it and she influences the world of fashion today and is the subject of a feature-length film that opens in cinemas this week.Quant, directed by Sadie Frost,tracks the designer's career, from opening her boutique in Chelsea to running the world's first global superbrand.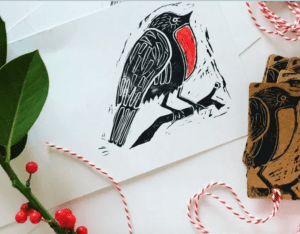 We work with some lovely people, it's one of the pleasures of our work, and none more so than the fabulous Hannah Turlington who created our range of prints, tea towels and bags. If you are looking to learn how to print, she has a range of printing workshops coming up from Christmas stationary to creating your own tea towel design.For dates and more information please visit her website.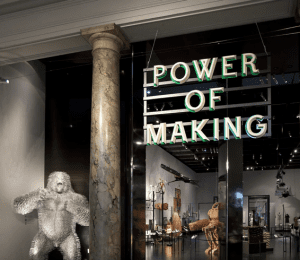 The wonderful organisation that is the Crafts Council is 50 years old this year as well as their Crafts Magazine celebrating their 250th edition. To celebrate, Crafts magazine has invited makers, artists, critics and curators to choose their favourite Crafts Council exhibitions over the last five decade. Click HERE to discover their choice selection.
We hope you enjoyed our look at the workshops in the Pocket Book for the 29th October and don't forget if you find anything interesting to share to next weeks Pocket Book, or just want to say hello, get in touch in the box below or email us direct at hello@thestitchsociety.com.
Share your comments, feedback and ideas here...