Welcome to the Pocket Book for the 2nd April.
Welcome to the Pocket Book for the 2nd April where we explore what clothes mean to people in this world of fast fashion, the world of mending and a guide to which fruit and veg are in season throughout the year.
.Happy Easter, don't eat too much chocolate and enjoy…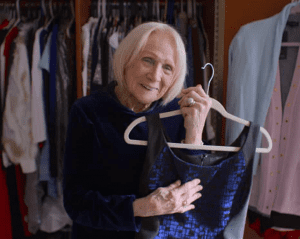 There has been a lot of noise recently about fashion without thinking of clothes that we have an emotional attachment to. I have numerous pieces in my wardrobe that I wear because of how they make me feel or they take me back to a happy moment. Worn Stories on Netflix tells the tale of people through their clothes (or lack thereof!) and this piece in The Guardian by Claire Marie Healy explores some of the stories and memories that clothes hold for people.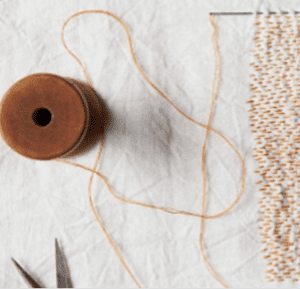 As you all know by now, mending is one of my passions and was delighted to come across this website Modern Mending all about, you guessed it, mending! It's a one stop shop for everything mending including books, supplies and advice. It is an Australian website so some of the supplies may not be available but you should be able to source something similar in the UK. Also worth a look is the Toast website as they have a number of workshops with Molly Martin and a Repair and Renew Panel Discussion later this month.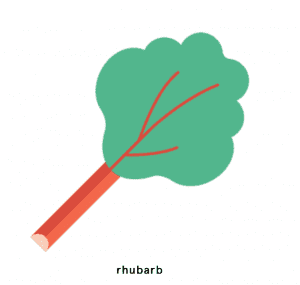 This is a little foodie gem. The eufic website is devoted to seasonal fruit and veg in Europe so you can find out what is in season and tasty to allow you to have a more sustainable diet. You can search by location and month the site has great graphics although apparently the only fruit available in the UK now is rhubarb!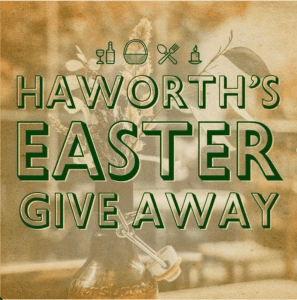 The retailers on Haworth Main Street have gathered together to offer a whole host goodies to win including restaurant vouchers, handmade chocolates and foodie goodies plus a set of 3 rustic metal stars. @thestorehaworth
If you would like to enter click onto @thestorehaworth like the post and the other businesses listed, tag a friend who loves Haworth and for an extra entry share on your stories. You have until 11.59 on Sunday 4th April 2021, winners will be drawn on Monday 5th April 2021 and will be notified via Instagram private message. Good luck.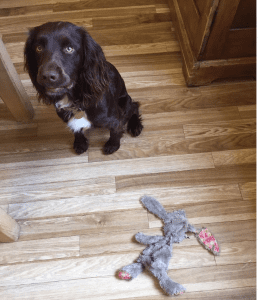 Finally, I was trying to find an funny Easter Bunny pic to wish you all a Happy Easter but this Chester the Sprockerdog I think won the day. This is how not to treat the Easter Bunny if he comes calling!
We hope you enjoyed the Pocket Book for the 2nd April.
As always, don't forget if you find anything interesting to share to next weeks Pocket Book, or just want to say hello, get in touch in the box below or email us direct at hello@thestitchsociety.com.