Welcome to the Pocket Book for the 2nd October.
Gathered together; inspiring things to read, makers whose work we adore, seasonal recipes and creative projects to try.
This week we take a look at Saltaire where we are based. These are our highlights of the village so if you visit please enjoy….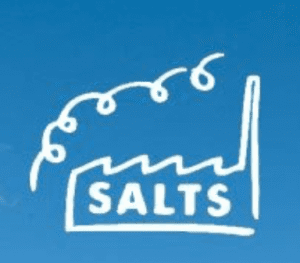 Our office and showroom are based in the iconic Salts Mill, the focal point of Saltaire. Salts Mill is a great place to go to see a number of artists work including David Hockney. Their Diner offers great food and there is a whole host of shopping to be done in one stunning historic building including Kath Libbert Jewellery, The Home and the legendary Salts Bookshop.
You can also learn about the history of the Mill in their People and Process and Saltaire History exhibitions. The Mill is currently open on Friday, Saturday and Sunday with face mask and one way systems to protect you as you browse.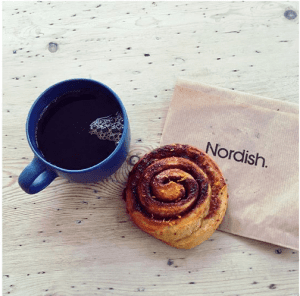 As well as the Salts Mill Diner, there are a number of other places to eat in Saltaire including Nordish  (winner Best Brunch (Buns)Yorkshire Evening Post Oliver Awards 2020) who bake the most amazing cakes and pastries. They are open Fri, Sat and Sun 10am – 2pm but you need to be quick to grab a tasty delight to take away! Nordish can be found at 79 Victoria Road, Saltaire, BD183JS
Saltaire village was a planned community built by Titus Salt between 1850 and 1875 to house the workers at his new mill. The houses and facilities offered a great improvement on those in nearby Bradford at the time. Yet one thing was missing – as a nonconformist with sympathies for the temperance movement (and a keen sense of his own business interests) Salt made sure that there was no public house or saloon built in the village.
Don't Tell Titus is a bar and restaurant just up from the mill where you can try Saltaire Brewery beers, Titus would not approve!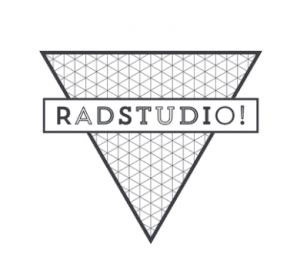 Having taken refreshment, you can head to the wonderfully eclectic RAD Studio, where Gina curates the most amazing gifts, homewares and paper goods. Always one of my first places to go if I need a birthday gift or am Christmas shopping.
Further up Victoria Road is Mr Whetstone, where you can buy all kinds of goods in plastic free packaging.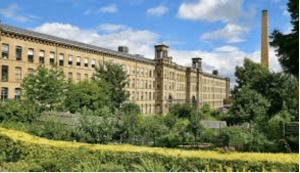 Finally, take time to just wander the streets and marvel at the vision of Titus Salt in creating Saltaire. A place that still delights today. In 2001, Saltaire became a UNESCO World Heritage Site.
UNESCO noted: "Saltaire is an outstanding and well preserved example of a mid 19th century industrial town… The layout and architecture of Saltaire admirably reflect mid 19th century philanthropic paternalism, as well as the important role played by the textile industry in economic and social development." It is our privilege to be based here and hope that this has inspired you to visit.
We hope you enjoyed our Pocket Book for the 2nd October.
Have a great weekend and don't forget if you find anything interesting to share to next weeks Pocket Book, or just want to say hello, get in touch in the box below or email us direct at hello@thestitchsociety.com