Welcome to the Pocket Book for the 4th June.
Welcome to the Pocket Book for the 4th June.
This week we are looking textile museums all over the world, textile books, the WOVEN festival of textiles in Huddersfield and the surrounding area and the launch of our collaboration with James Green Printworks. Enjoy …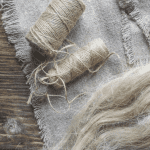 While travelling is off the agenda for most of us at the moment, I stumbled upon this delight on the website sewguide.com. A list of all the textile museums in the world, so you can plan your next trip, gin in hand …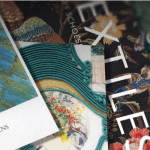 While researching the musems above, I wondered about books as well and the textileartist.org came up trumps. I have used this website so many times over the years and they have a short list of their best textile art books. Number 1 is one of my all time favourite books, Embellish by Karen Nicol – worth a look.
WOVEN is a biennial festival that first took place in June 2019 in and around Huddersfield, is happening again this year from the 5th to 27th June.
Funded by Kirklees Council, WOVEN's theme is innovators, with events and exhibitions throughout the Kirklees area and online.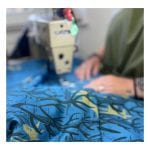 This week we launched our new collaboration with James Green Printworks. James is an artist and printmaker based in Sheffield, specialising in linocut and screen-print. His subjects range from landscapes to UK wildlife to abstract pieces and surreal donkey compositions.
The fabric is created from one of James' linocut prints, with his common theme of donkeys having a mysterious adventure.
The Donkey Woods Apron and Smock are both available on our website. Click HERE for more details.
We hope you have enjoyed the Pocket Book for the 4th June and don't forget if you find anything interesting to share to next weeks Pocket Book, or just want to say hello, get in touch in the box below or email us direct at hello@thestitchsociety.com.
Share your comments, feedback and ideas here...