Welcome to the Pocket Book for the 5th June.
Gathered together; inspiring things to read, makers whose work we adore, seasonal recipes and creative projects to try.….
So much has happened in the last few months and many of us are still reeling from the effects. Our daily lives have been thrown into chaos, work has become challenging with new ways of working and connecting with others becoming commonplace.
There have been heroes, so many heroes and so many have given so generously to help get us through this period.
As we get back to some kind of strange new normality, reflection is possible to gain perspective on recent events. The kindness that so many have shown surely can continue, generosity of spirit isn't something that can be limited to times of crisis, it can be part of daily life.
Sometimes it is easier to moan or to put others down but a kind word, a gesture or even just a smile goes a long way. Coming out of this, I have promised myself that The Stitch Society will continue to be a place where we are kind, generous and thoughtful. We will continue to try new things, embrace new ideas and work collectively with others; sharing our knowledge and experiences to help others. We want to build a community here and hope that you want to be part of it.
As part of this, we are introducing Friends Of The Stitch Society, which is basically you, our subscribers. Our mailing list is hugely important to us and we hope that we can repay your loyalty with special offers, unique products just for you and hopefully special partnerships as well. We are also hoping to test some new products over the next few months so may need some product testers, if you are interested in being a tester, please comment in the box below. We will post more details as the products come to fruition. There will also be special launch offers and previews for you.
As a community, if there are people, events, offers that you would like to share or would like us to feature, please get in touch. We would love to hear from you.
Now for a few choice things we have picked out for you this week…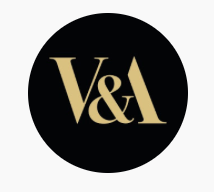 The Victoria and Albert Museum has some amazing videos on their YouTube channel which feature amazing designers, spoken about by experts including Schiaparelli, Eileen Grey and unpacking and conserving costumes, . Well worth a look, but be aware, once you start…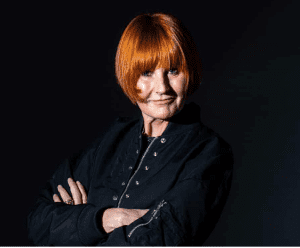 Mary Portas often has an interesting take on the state of retail in the UK and this is no different. In this Guardian article, she looks at what she calls " the kindness economy", where people will want brands and retailers who reflect their own values, how staff are treated and what and how retailers sell has become important.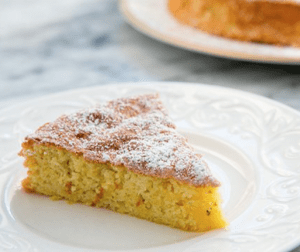 One of the delights of having a little more time over the last few months has been rediscovering baking and cooking. Usually a daily chore, we have been baking cakes and even making a small foray into bread baking. My sourdough was a disaster but bread has been a success and the cakes disappear within a day!! We have been trying different recipes and love Rachel Allen's Spanish Almond Cake with no flour or fat! Recipe as follows:
Ingredients:
150g of ground almonds
150g of caster sugar
3 eggs, separated
Grease and line the bottom of a small cake tin. Pre heat the oven to 180 degrees. Whisk the egg whites until they form soft peaks, then add 20g of the caster sugar and beat until they form stiff peaks.
Whisk the remaining 130g of caster sugar with the egg yolks until they are pale. Add the ground almonds and mix well with a metal spoon. Mix in a third of the egg whites, then fold in the remaining egg whites in two batches until well combined.
Pour into the cake tin and bake for 35 minutes until light brown on top and a skewer comes out cleanly. This is lovely with yogurt or particularly with any summer berries.If you make it, let me know how you get on.
That was our Pocket Book for the 5th June.
If you want to add anything to next weeks Pocket Book, have something to share or just want to say hello please get in touch in the box below or email us direct at hello@thestitchsociety.com.
Stay well and stay sane.
Share your comments, feedback and ideas here...