Welcome to the Pocket Book for the 5th March.
Welcome to this week's Pocket Book. This week we have gathered together a few bits and pieces to keep you entertained including Charleston workshops, Tate Gallery artists interviews and a brand new collaboration from The Stitch Society.
Enjoy…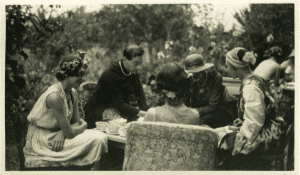 Many of you will know of Charleston, the house, garden, studio and art gallery which is a living, breathing work of art, filled at every turn with the creative impulse and vitality of two of the twentieth century's most radical and influential artists: Vanessa Bell and Duncan Grant.
As  Charleston is currently closed, they have a range of online workshops all tailored around the philosophy of Charleston covering politics, friendship and home. They are available until the 14th March to download and watch at your leisure. Click HERE for the website.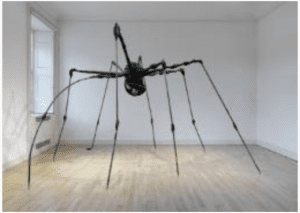 Rummaging around the internet to find inspiration for this weeks blog – something I relish every week as it allows me to meander through wonderful websites with fabulous content – this week's meander took me to The Tate Gallery website and to the Artists Room section on Louise Bourgeois. To me she has always been a source of inspiration and wonder and I love her work, having been lucky enough to see her work in several exhibitions over the years. The Tate is well worth spending some time having a look which is how I found this interview – am sure there are many more for hungry ears …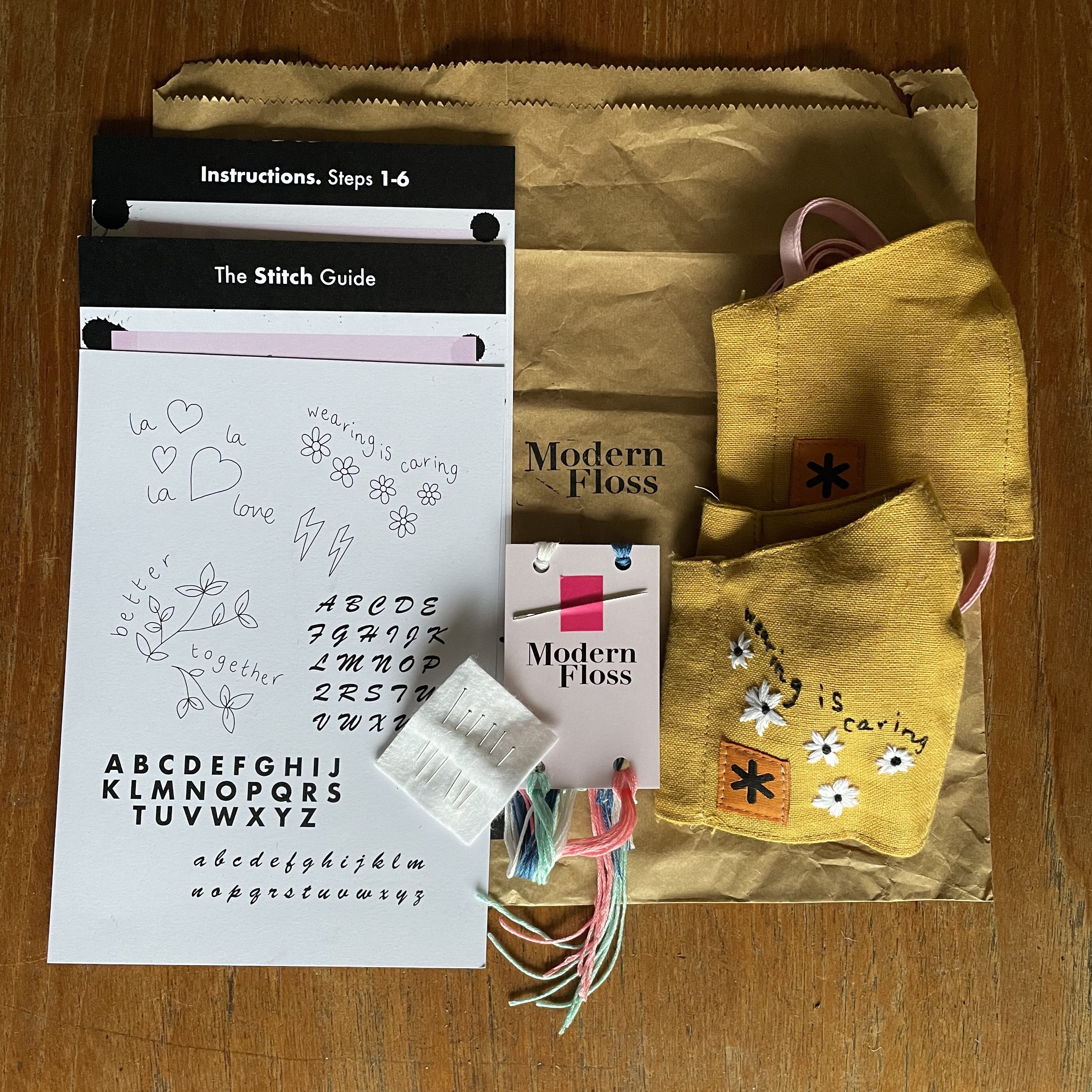 Finally, we have been busy behind the scenes at The Stitch Society and have been working with a number of new artists. There are some things still making their way through the pipeline but we will be launching our Embroidered Face Mask Kit this weekend. In collaboration with Modern Floss who did an amazing apron for us last year, the kit includes everything you need to make your face mask your own. Retailing at £18.50, as a special introductory offer, we are offering 20% off to all our subscribers with the code FLOSS.
We hope you enjoyed the Pocket Book for the 5th March.
As always, don't forget if you find anything interesting to share to next weeks Pocket Book, or just want to say hello, get in touch in the box below or email us direct at hello@thestitchsociety.com.