Welcome to the Pocket Book for the 5th November
With Cop26 big in the news, this week we look at the Waste Age exhibition at the Design Museum, simple techniques to prolonging the life of your clothes, how to divide your perennials and deliciously sticky parkin recipe for Bonfire Night tonight. Enjoy …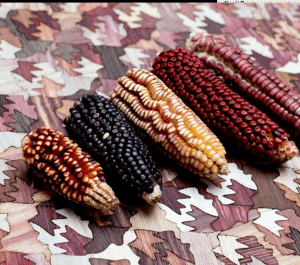 Waste is a big problem and needs fixing. The Design Museum exhibition "Waste Age", shows how a new generation of designers is rethinking our relationship to everyday things. From fashion to food, electronics to construction, even packaging – finding the lost value in our trash and imagining a future of clean materials and a circular economy could point the way out of the Waste Age.
The exhibition showcases some of the visionary designers who are reinventing our relationship with waste, including Stella McCartney, The Ellen MacArthur Foundation, Bethany Williams, and Phoebe English. The exhibition is on until 20 February 2022.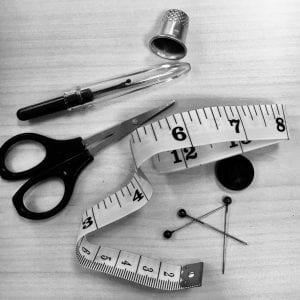 We are a huge fan of mending at The Stitch Society and making clothing last longer is a vital part of the changing mindset for a more sustainable future. This article in The Guardian champions simple, low-skill clothes mending and alteration techniques.
Whether it's fixing a button, darning a sock, or repairing a fallen hem – you can achieve plenty with a needle, some thread and a little patience so have a go, save a favourite piece of clothing and see how good it feels. We will be running Repair Shops and Mending Workshops throughout 2022 – they will be on the website soon.
Autumn is a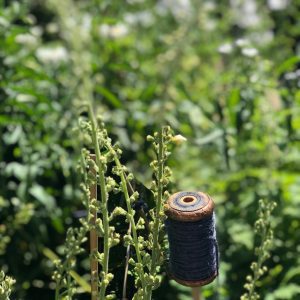 moment of renewal for the garden and the first few days of November allow you to play with how your garden looks. Alys Fowler explains how, as well as moving plants, you can propagate them, dividing them into two or three, so that by next summer your single geranium might be a drift across your flowerbeds. Not only does this give you plants for free, but it gives you a chance to rethink the design of your garden.
Dividing is a useful method for older plants, with the newest shoots appearing on the edge and the woody middle less productive. Dividing the plant to promote the edge and lose the central growth is one of the easiest methods of rejuvenating.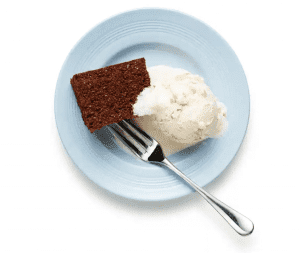 Deliciously sticky, Parkin was a revelation to me when I moved up to Yorkshire and for years had no idea what this ginger cake was. Traditionally eaten around Bonfire Night, it is the perfect thing to pass round from a tin as you watch the fireworks. Robust enough to travel well, and moist enough to keep for weeks, it's also a sound choice for camping, hiking and packed lunches at any time of the year. This recipe from Felicity Oakes is pretty good – but that is coming from a southerner so if you have a better recipe, please let us know!
We hope you enjoyed our look at the workshops in the Pocket Book for the 5th November and don't forget if you find anything interesting to share to next weeks Pocket Book, or just want to say hello, get in touch in the box below or email us direct at hello@thestitchsociety.com.
Share your comments, feedback and ideas here...