Welcome to the Pocket Book for the 6th November.
Gathered together inspiring things to read, makers whose work we adore, seasonal recipes and creative projects to try.
This week with Lockdown 2 in progress, we have decided to give the next few weeks during lockdown over to promoting other makers and our stockists. Many makers and smaller retailers are really struggling at the moment and our stockists have been amazing over the past months. With Christmas coming up we will be shopping local, supporting local makers and trying our best to support the smaller businesses that make everything just that little bit more special. Most featured will have an online shop and are often able to help with personal shopping for the perfect gift. So, this week will look at lovely shops…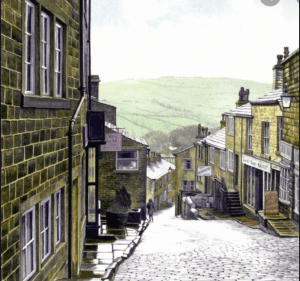 Haworth Main Street has some perfect little gems, perfect for Christmas gifts. Hawksbys has long been a favourite of mine with Claire's eye for an unusual quirky maker. Her reputation for quality is well deserved and she is great at supporting makers, creating long term relationships with many. Another gem on Main Street is The Store who describe themselves as "Purveyors of useful and beautiful products, sustainably sourced for considered living". An absolute delight, Lesley has a fabulous range of gorgeous goods and has flowers and wreaths to die for…
To Hebden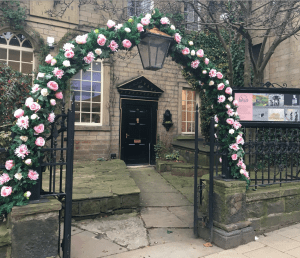 Heart Gallery specialise in selling art, craft and jewellery handmade with love right here on their doorstep and around the UK, working with established artists and those just graduating, their aim is to encourage people to shop small and shop independent and spread the joy of beautiful, handmade products.
Spending a lot of time carefully sourcing and selecting the right work for the gallery with each of their artists are chosen for their design and style ideas and craftsmanship. They also pride ourselves on our excellent, old-fashioned customer service and knowledgeable staff who are know about all the artists they represent and the products they sell.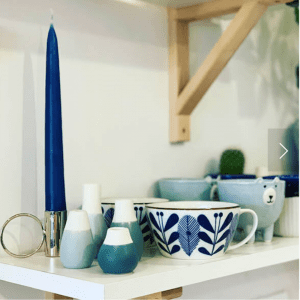 Close to our hearts as they are just over the road from our offices, is the wonderful RAD Studio, a design lead gift and lifestyle shop… well that's the tag line!' If you cut to it though, the aim is to offer something different from your standard small village 'gift shop'. Products are a little bit different, fun or functional. Gina picks products based on what she likes and presents them in a lifestyle setting, pulling products from great British designers and makers alongside interesting products sourced from around the world.
Colours May Vary is and independent shop, based in Leeds, stocking a range of beautiful, useful and inspirational wares.
Focusing on graphic art and design, typography, illustration, and product design, they stock a range of books, journals, prints, cards, gifts, wrap, homeware and stationery, sourcing their collection both locally and Internationally from a mix of established and up-and-coming producers. They try to bring things to Leeds that can't be found elsewhere and strive to support their fellow independents in the City.
There are a number of online shows coming up in November including the GNCCF on the 21st and 22nd of November and The Craft Festival on the 27th-29th November. Both are well worth a look and if those whet your appetite, The Crafts Council Directory is a searchable database of leading craft makers in the UK where you can browse or search by discipline and location.
We hope you enjoyed our Pocket Book for the 6th November.
We hope you Staffords safe during lockdown and enjoy browsing through our suggestions. Next week will feature makers and artists that we love and admire so please let us know if there is anyone you love and would like to give a mention. As always, don't forget if you find anything interesting to share to next weeks Pocket Book, or just want to say hello, get in touch in the box below or email us direct at hello@thestitchsociety.com.