Welcome to the Pocket Book for the 7th Febuary. Each week in the Pocket Book, we gather together articles from newsletters and books that we read, introduce makers that we adore, seasonal recipes we have tried and projects to do and put it together with a little bit of the Stitch Society for you to read at your leisure.
This Pocket Book focuses on things to inspire you. From where to buy plants for your garden to inspirational people who have achieved wonderful things and finally, a bit of mending inspiration.
Enjoy…
We have often featured The Shopkeepers on here and this time they highlight the best plant shops. They curate these amazingly well and this one features the wonderful Swallows and Damsons in Sheffield – we are always delighted to see the creativity in the North being championed! 
Hiut Denim are a continuous source of inspiration for us and their yearly list of Makers and Mavericks is always worth a read. They take a view that someone's contribution to society and innovation is more important than the money that they make – who makes you say 'I wish I had done that, made that, invented that, thought like that, changed that'? Take a look and see who they feel will influence our lives in 2020.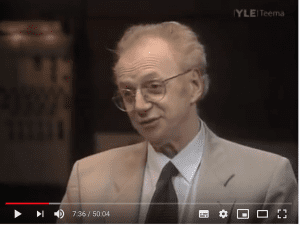 As I was growing up, Denis Potter was an innovator on TV, regularly breaking ground with his formats, content and characters. I remember watching this programme where a dying Denis Potter spoke frankly to Melvyn Bragg and it had a huge impact on me. I still have the transcript from the programme and this clip about the blossom sums up how a major illness can impact your life, your view on life and can ultimately be an enriching experience. It was wonderful to see it again. Click HERE for the link.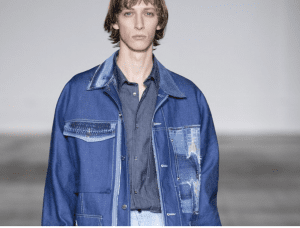 You are probably well aware of our love of mending at The Stitch Society and we are hoping to offer free drop in workshops at Salts Mill later in the year. This article from the Selvedge blog delighted us as degree Students from the Royal School of Needlework (RSN) have joined forces with menswear label E. Tautz to encourage mending and longevity in clothing. The students worked collectively to create hand embroidered patches from upcycled materials which were then darned and mended for the latest E. Tautz Collection. Click HERE for the full article.
We hope you enjoyed the Pocket Book for the 7th Febuary  and we will be back next week with more ideas and snippets. Please feel free to add your comments in the box below as we love getting your feedback and don't forget to let us know if there is anything you would like included next week.