Welcome to the Pocket Book for the 8th May.
Gathered together; inspiring things to read, makers whose work we adore, seasonal recipes and creative projects to try.
These are our weekly highlights and we hope you enjoy them too.
Stay well and stay safe.
This week, as it's VE Day today we thought we would share a few of the best bits we found this week about the day and the celebrations. I have been talking to my parents, who were quite young at the time, about their memories and they still have really clear memories of the celebrations, the dancing, bonfires and a lot of drinking!
Celebrating  In the Fountain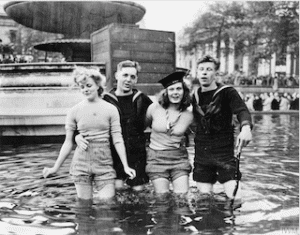 This is an iconic photograph that has been used across the world to highlight the celebrations on VE Day and the end of the Second World War in Europe. The Imperial War Museum wanted to answer the one big question surrounding this particular image: what was the story behind those two women smiling for the camera in the Trafalgar Square fountains on 8 May 1945? Click HERE to read their story…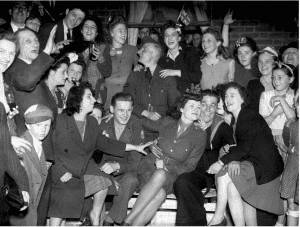 What to wear to celebrate the most important day in a generation, this article from The Independent gives today's take on 1940's fashion.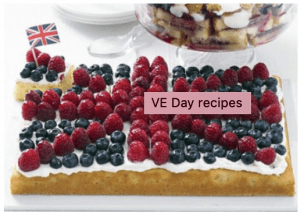 The BBC Good Food magazine has a whole host of recipes for food that might have been eaten on VE Day. Many people had saved up their rations for the days celebrations.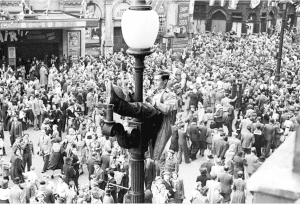 Finally, the BBC Archive has a whole host of recordings from the actual day 75 years ago, well worth a listen, particularly the Vox Pops.
Whatever you manage to do to celebrate, even if it's just a thought for those who fought, those who suffered and those who endured the Second World War, it's a thanks you to those who risked their lives for us, as many are doing today against a very different threat.
That was our Pocket Book for the 8th May.
If you find something amazing to add to next weeks Pocket Book, please get in touch in the box below or email us direct at hello@thestitchsociety.com.
Stay well and stay sane.