Welcome to the Pocket Book for the 9th July.
Welcome to the Pocket Book for the 9th July.  Firstly apologies for the days delay in sending out The Pocket Book.This week has run away with me and I needed an extra day to gather information together. Next weekend we are taking part in the Great Northern Contemporary Craft Fair Online so we thought we would share some of our favourites from the exhibitors there. This year has been difficult one for makers and artists who often rely on shows to boost their income. The community of makers is amazingly supportive so please take some time to have a look, note any makers whose work you like and maybe get in touch. So here goes with our favourites …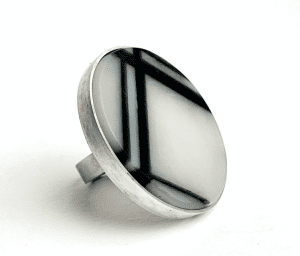 Many of the jewellers we have featured in previous Pocket Books will be exhibiting including Charlotte Whitmore and Caroline Draper. Another favourite of mine is the wonderful Jane Dzisiewski whose ring is shown here. Grab yourself a cup of tea and settle down for a scroll through some beautiful pieces of jewellery.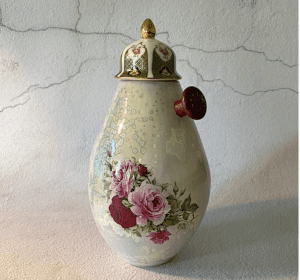 In the mixed media section, Susan Kane's graphic pieces stand out for their beauty and simplicity. Compare and contrast with Ann Povey's eclectic pieces combining found objects to create tools, utensils and cutlery.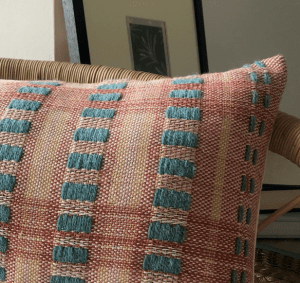 Finally, in textiles, apart from some gorgeous artisan workwear, there are handwoven scarves from Hem: Handwoven,  stunning sculptural lampshades from Crushshades and unusual handwoven home textiles and wall panels in unusual shades from Studio Milena.
We hope you have enjoyed the preview of the fair and the Pocket Book for the 9th July and don't forget if you find anything interesting to share to next weeks Pocket Book, or just want to say hello, get in touch in the box below or email us direct at hello@thestitchsociety.com.
Share your comments, feedback and ideas here...