Welcome to the Pocket Book for the 9th September.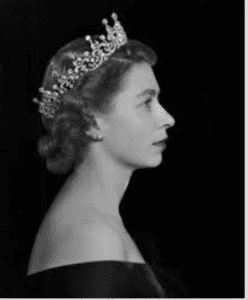 This week we are pausing the Pocket Book after the news yesterday of Queen Elizabeths death.
There has been a whole host of tributes to her life and her commitment to her duty and country including Johnathan Freedland in The Guardian wrote a piece this morning that summed up my feelings perfectly in that she has been a steadying influence during my whole life providing reassurance.
"… millions will now be mourning something more intimate and more precious: the loss of someone who has been a permanent fixture for their – our – entire lives. Her death will prompt memories of all that has passed these last 70 years, and all those others who we loved and lost. There is grief contained within grief. Today we mourn a monarch. And in that very act, we also mourn for ourselves."
Whether or not you support the monarchy, now is the time to celebrate a diligent, hard working woman who was a great role model to women of generations past, present and future.
Her style has been part of my life as it was everyones with her support for UK designers and manufacturers and Elle Magazine have a review if their favourite outfits and who will forget the James Bond and Paddington sketches in the Opening Ceremonies for the Olympics and the Commonwealth Games respectively. As Paddington says "Thank you, for everything" and rest in peace.
 Don't forget if you find anything interesting to share to in the Pocket Book, or just want to say hello, get in touch in the box below or email us direct at hello@thestitchsociety.com