Welcome to the Pocket Book for the 12th June.
Gathered together; inspiring things to read, makers whose work we adore, seasonal recipes and creative projects to try.…
Thank you all for your comments last wee, particularly those who have tried the Almond Cake and given feedback – so glad you all enjoyed it too. Thank you to those who have offered to test our new products – we will be in touch when we have something we think you might like.
Meanwhile, here are a few snippets that caught our eye this week.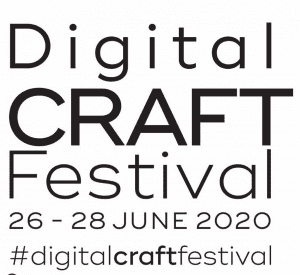 The Craft Festival in Bovey Tracey had long been a goal for us, it is the most amazing festival and so well curated and organised by Sarah Jane and so we were delighted we were selected to exhibit there last year – and it was amazing! Sadly this year the festival has been postponed until 2021 BUT you can see all the loveliness online at The Digital Craft Festival. Do take a look as it is the most comprehensive craft event in the UK and will give you a unique opportunity to visit them all and maybe buy a treat or two. More details will follow in the next week or so.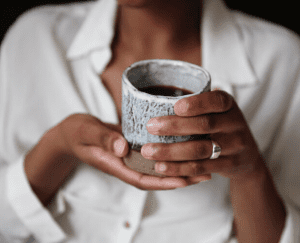 If the Digital Craft Festival inspires you, take a look at The Craft Council website. Knowing that craft has the power to stimulate, inspire, occupy and soothe,  they have selected online classes – from workshops by individual experts to institutions offering professional development courses – that you can access to learn a new skill.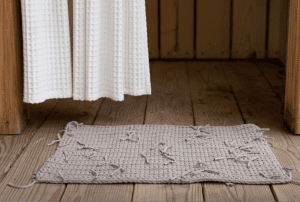 This is a quick little make from the Alabama Chanin website with instructions on how to make a crocheted bathmat in jersey fabric. This technique can be used to make all sorts of baskets, bags and even slippers.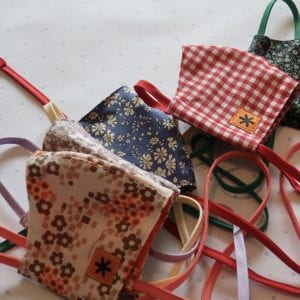 Finally, we have replenished our stocks of our popular vintage fabric face masks. These are in pretty fabrics and as you would expect from us, simple in design, stylish and durable. Th masks are designed to it snugly around your face and have easy ties. We trialled lots of designs before developing this one as a combination of a number of options. For me, it gives me just a little bit of security when going into situations where I am unsure and nervous. They are also available in the offcuts from fabrics that we use for our workwear. All the profits are being donated to NHS Charities Together.
That was our Pocket Book for the 12th June.
If you want to add anything to next weeks Pocket Book, have something to share or just want to say hello please get in touch in the box below or email us direct at hello@thestitchsociety.com.
Stay well and stay sane.