Welcome to the Pocket Book for the 18th January – apologies for being slightly late this week. Each week in the Pocket Book, we gather together articles from newsletters and books that we read, introduce makers that we adore, seasonal recipes we have tried and projects to do and put it together with a little bit of the Stitch Society for you to read at your leisure.
This Pocket Book focuses again on sustainability and what would happen if we bought less and made more. We feature a maker who knits with newspaper and how Japanese Denim, know to be the best in the world, is made. Finally, a piece on hearty seasonal recipes for you to try.
Enjoy…
What would happen if we stopped buying stuff and started making it? This is a really interesting piece from BBC Radio 4 about the rise of craft, repairing and mindfulness. There has been a steady increase in the number of programmes encouraging us to repair more and look at repurposing items that we would throw away such as Sarah Moore's Money for Nothing and The Repair Shop which concentrates on the meaning, the memories and the joy that particular items can give us. Have a listen HERE.
Crafts Magazine, the Crafts Council's monthly magazine features the work of textile artist ChiaShan Lee who creates knitted sculptures out of both British and Chinese newspaper using traditional Taiwanese skills passed down to her by her mother. For the full piece, please click HERE.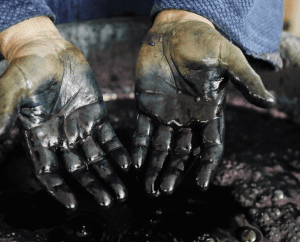 Made in Japan, is a short documentary film giving a window into the world of the famous Japanese denim mills in Okayama, has just been released by Dog Leap productions.
Japanese denim has a reputation for being the best in the world, known for its premium construction and the skilled artisanal craft required to make it.
The film's directors' Jack Flynn and Nick David shot the film in June 2019. The main factory featured is Kuroki, which makes denim sold to jeans brands all over the world.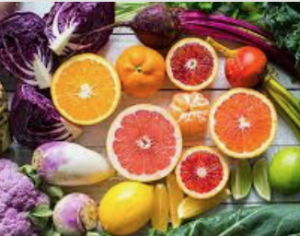 January is a month for warming stews and hearty soups. Seasonal eating is all about hearty root vegetables and an abundance of sweet winter fruits. This piece from delicious magazine gives you 45 wholesome recipe ideas: seasonal cooking made simple.
We hope you enjoyed the Pocket Book for the 18th January  and we will be back next week with more ideas and snippets. Please feel free to add your comments in the box below as we love getting your feedback and don't forget to let us know if there is anything you would like included next week.