Welcome to the Pocket Book for the 18th September.
Gathered together; inspiring things to read, makers whose work we adore, seasonal recipes and creative projects to try.
This week we take a look at decorating with colour, buttons,  making your own luck and our new workwear The Jacket, enjoy…

I love the writing Kassia St Clair who wrote The Golden Thread: How Textiles Changed the World (well worth a read). In this article for ELLE Decoration. Kassia looks at colour theory in decorating, giving expert advice on how to make your favourite hue work in your home.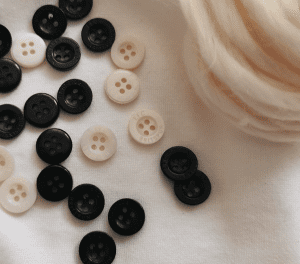 At The Stitch Society our aim is to source everything we can from UK suppliers. The story of English Fine Cottons is a lovely one which is worth reading HERE. They are a great company who also support many of their suppliers and this piece on their blog about the wonderful Courtney and Co is no exception.
From The Guardian, this article by researcher Dr Christian Busch looks at whether you can make your own luck with "the serendipity mindset". He explores whether seeing meaning in the unexpected can help turn mistakes into opportunities…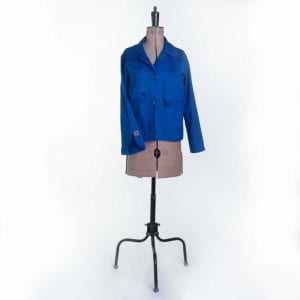 We have been gradually adding to our product range over the last few months with a few delights still to come in the next few weeks. This is The Jacket, a cropped ladies workwear jacket available in a range of our usual sturdy fabrics. We are working on a longer version and also a Men's Jacket which should be available later in the year.
We hope you enjoyed our Pocket Book for the 18th September.
Have a great weekend and don't forget if you find anything interesting to share to next weeks Pocket Book, or just want to say hello, get in touch in the box below or email us direct at hello@thestitchsociety.com.